Ignite Your Passion | Connective Weekend for Couples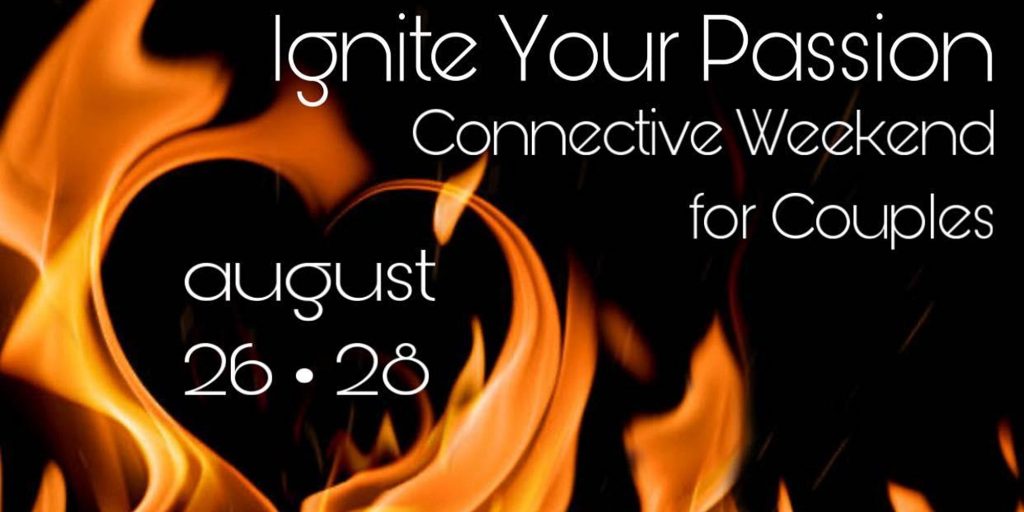 Date/Time
Date(s) - 08/26/2022 - 08/28/2022
7:00 pm - 10:00 pm
Location
Temple in the Trees
Categories
Ticket Link: https://www.eventbrite.com/e/362983692997/
Three night, two day tantric workshop focused on creating deep intimacy based on presence, intention, communication, and TOUCH.
In the course of our tantric coaching, we get a lot of curiosity about touch, connection, pleasure and sex. For example:
-How can I experience more pleasure for myself and in my relationship?
-Does tantra teach us how to bring more love to our lovemaking?
-How do I make space for touch, pleasure and sex in my busy life?
-How do I bring more pleasure to my partner through touch?
-And most importantly: How do I keep the spark alive in my relationship?
What if you could nurture your spark to ignite a white hot passion? What if you had the tools to touch and be touched to maximize pleasure? What if you and your beloved could spend a whole weekend with no responsibilities other than to kindle intimacy, connection and deep desire?
If this sounds alluring in your body, then the Ignite Your Passion – Connective Weekend for Couples is for you.
What will I experience in this workshop?
This fully immersive and experiential weekend is designed to deepen intimacy and have some fun. You'll learn :
-Tools for greater presence.
-Expansion of your definition of lovemaking
-Techniques for more intentional and pleasurable touch.
-Tantric practices to bring home and enjoy for the rest of your life.
-How some kink can add spice and flame to an already hot relationship.
-Concepts and science-backed knowledge to enrich your connections.
-Understanding of what sacred sexuality is and why pleasure is your birthright!
What does the schedule look like?
Friday 7pm – 11pm
-Arrive by 7pm and circle together to drop in, form intentions and learn about the weekend.
-Presence practices, both solo and in connection with your partner.
-Learn tantric touch concepts and immediately put them into practice with your partner.
Saturday 9am – 11pm
-Arrive by 9am
-Additional types of touch exercises
-Rituals to embody greater sensuality in connection
-Learn tantric touch concepts and immediately put them into practice with your partner.
-Lunch break from 12 – 2
-Dinner break from 6 – 8
-Ends by 11pm
Sunday 10am – 10pm
-Arrive by 10am
-Amping up, more intimate touch rituals
-Learn more intimate concepts around tantric touch and put them into practice with your partner.
-Finish by putting all the presence, touch practices and rituals together into a full tantric massage experience with your partner.
-Lunch break from 12 – 2
-Dinner break from 5- 7
-Ends by 10pm
What should I bring?
We will supply you with snacks throughout, water, tea. We will provide massage oils. Dress in loose, comfortable clothes and bring towels/sarongs and your own favorite massage oil/lube if you desire. We will not serve meals but rather we have breaks in the schedule for you to go out or have meals delivered.
What about housing?
This is not a residential retreat. If you're not local, we will be happy to give you recommended hotels. There are also a lot of gorgeous airbnb's in the area.
Will there be nudity?
While nothing is a "have to", and everything is an invitation not a requirement, there will be practices where attendees may be disrobed.