Tantra 101: Spark Your Curiosity | Connective Classes for Couples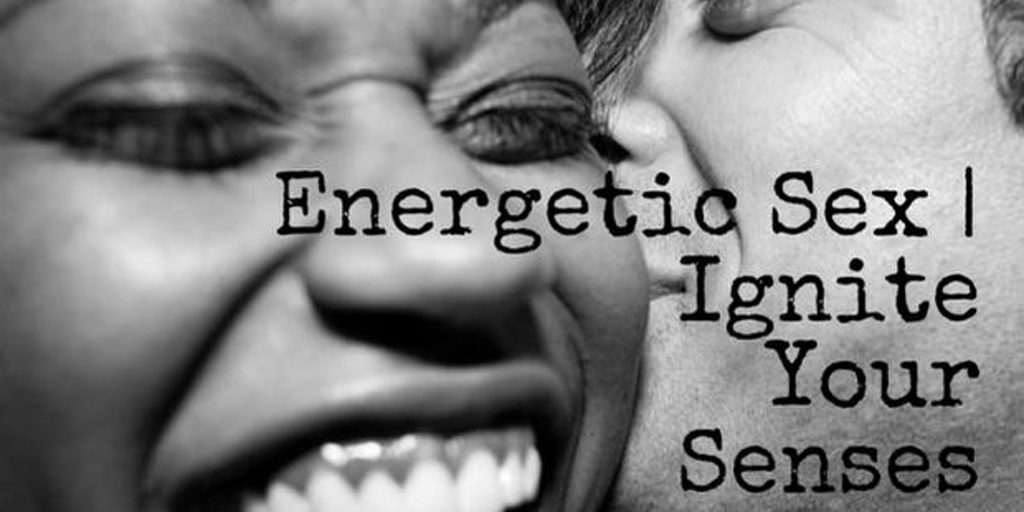 Ticket link: https://www.eventbrite.com/cc/tantra-101-spark-your-curiosity-80969
Energetic Sex | Ignite Your Senses
Tantra 101: Spark Your Curiosity | Connective Classes for Couples
Winter 2022
7:30pm – 10:00pm EST
in person, intimate, small group classes
-February 8: Three Types of Touch | The Art of Ritual
-March 23: Breath & Orgasm | The Key to Connection
-April 6: Energetic Sex | Ignite Your Senses
Ticket link: https://www.eventbrite.com/cc/tantra-101-spark-your-curiosity-80969
Pricing:
Regular ticket: $125 per class | per couple
Lara & Michael Blackin, tantric sacred intimacy coaches, teach simple and profound tools for navigating your pleasure, presence & passion in partnership.
Have you ever been curious about Tantra? Would you like to deepen connection with yourself, a beloved, partner, spouse or lover? Do you equate Tantra with sex and sensuality?
In this experiential workshop series, learn about all aspects of Tantra and how you can revolutionize your relationships.
What is Tantra? Tantra is Sanskrit word meaning "Expansion Tool". It's a spiritual practice where nothing is separate from the Divine, including your mind, body, energy, sex and connections. Nothing is excluded. Tantra also teaches that the answers aren't "out there" to be found, but rather they have been inside you all along, waiting to be remembered or found.
Our Tantra 101 classes are playful, sexy and smart. Open to all-levels of learning, they are designed for the curious who are just beginning their relationship with the tantric arts.
What will we experience?
-Discover and embody power you never knew you had
-Expansion of self, love and pleasure
-The importance of consent and boundaries
-Eye to eye, heart to heart, body to body connection
-New ways your body can experience sensation
-Amplification of arousal, presence and sexual potency
-How Tantra, sensuality & mindfulness complement one another
Join us for this exquisite, in-person, small group class, where we will be experiencing hands on embodiment practices with your partner, meditation & group discussion.
Contact us at: OurTempleintheTrees@gmail.com or FB messenger with inquiries
Covid protocols:
We require negative test results prior to entry. We have a limited number of rapid tests available, so please make every effort to obtain one on your own. $25 per test. Please contact us if needed.
Frequently Asked Questions:
Will people be disrobed? This a personal preference at your discretion. Agreements will be discussed at opening.
Will there be confidentiality? Yes, and all
agreements will be discussed at opening circle of each class.
When do I need to arrive? Please arrive early so we can close the doors promptly at 7:30pm ET. Doors open at 7:00pm ET.
What should I bring? Bring your curiosity, any comfort items to aide in creating a comfortable place to nest, and possibly some massage oils. Details provided upon registration with welcome email.
What should I wear? Dress in comfortable clothing that allows movement and engagement. We welcome sexy fun clothing that makes you and your partner feel good.
What should I bring?
-Comfy clothes
-Maybe a notebook
-An open heart and mind
Light snacks are provided.
Doors open at 7 pm.
Starts promptly at 7:30pm.
"Touch comes before sight, before speech. It is the first language and the last, and it always tells the truth."- Margaret Atwood
Testimonials:
The depth of love and presence that Lara holds with gentle ease and grace is so powerful, in the most delicate possible and intimate way. She guided me through a soundful and somatic deep dive within myself that allowed me to unlock doorways of discovery into my soul purpose and inner knowing, my own gifts and strengths. With clarity, wisdom, and truly insightful mirroring, she was able to help me bring to the surface limiting beliefs and shamanically tap into my own inner landscape in a way that allowed me to release those limitations and harness my OWN clarity and wisdom. I walked away from each session feeling empowered and confident and eager to drop into the home play she provided to deepen me in my self-journey. If you're thinking of working with her, do it. Thank you so much, Lara.
-Sol Esperanza Roja
You guys nailed it last night.. that was so much fun and informative. So much love to you both. Thank you for having these sessions. It takes a lot of organization and vulnerability for both of you to lead these. Thank you for putting yourself out there and taking a chance with these classes. They are super important, especially during these times. so looking forward to the next one.
-Lacibell