POSTPONED – The Sonic Sanctuary – With David Martin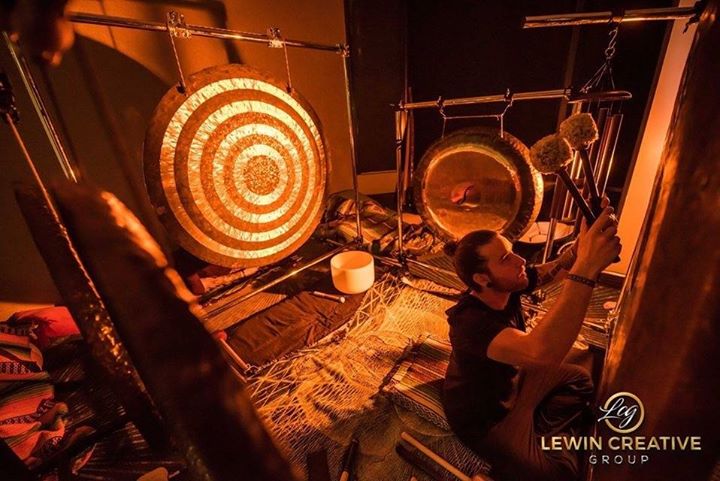 Date/Time
Date(s) - 04/11/2020
6:00 pm - 8:00 pm
Location
Temple in the Trees
Categories No Categories
THIS EVENT HAS BEEN INDEFINITELY POSTPONED
Ticket Link: https://www.eventbrite.com/e/the-sonic-sanctuary-with-david-martin-tickets-98010262333
Join us for a cozy evening at the Temple in the Trees for this extended deep dive into sound bathing and meditation as David Martin presents his configuration of instruments including numerous large gongs, singing bowls and other percussive and harmonic instruments.
Together we shall embark on a journey of ambient, holographic sound and pulsing vibrations that will induce a deeply relaxed, meditative and dream-like state within the listener. In this sonic landscape, the listener is granted the opportunity to simply be, relax, rest and drop deep within themselves as they receive the plethora of benefits this meditation offers.
Benefits such as suppression of physical pain, processing of emotions and feelings, strengthening of our willpower, and boosting of our creative inspiration and power via naturally stimulating and producing glandular secretions of healthy hormones and neurological chemistry that quite literally make us feel good, even ecstatic. The only act that will be asked of the listener is to simply breathe, be present with themselves, and surrender to the all enveloping experience the sound will share with them.
Cuddling with friends and/or loved ones during this experience is permitted. As well as creating a quiet, cozy, comfortable space for yourself to meditate and go deep within.
Bring blankets, pillows and any other comfy items or clothing that will assist you in achieving maximum comfort and ease as provided comfy items are limited.
All levels of experience are welcome. There will be no practice of physical yoga but there will be some lite breath work practice and a mantra meditation practice before the extended sound relaxation portion.
Doors open at 5:30pm.
Ticket Link: https://www.eventbrite.com/e/the-sonic-sanctuary-with-david-martin-tickets-98010262333