Women's Circle Retreat at the Lake: fall into you
When women gather with focused intention, we make magic! When we play, when we heal. A fall retreat for 18 women on the waters of Lake Anna.
Women's Circle Retreat at the Lake
by Lara Blackin of Temple in the Trees
🍂fall into you, fall into place, fall into fall 🍂
When women gather with focused intention, we make magic! When we play, when we heal, when we dance, when we allow ourselves to show up unadulterated and unapologetic, we create powerful medicine! And when we just show up, we allow the Great Mystery to live within us!
Come, gather with your sisters and make space for magic under the fall skies October 6-9, 2023! We will gather in a private home in the woods on the waterfront of Lake Anna, Virginia for 3+ days and 3 nights of ritual, relaxation, and rejuvenation.
Our home together has a heated outdoor saltwater pool, hot-tub, firepits outdoors and fireplaces in. Deep water dock with kayaks & canoes. Trails & biking. Game room with pool table & movie room. Large group space on main level with magnificent lake views. Dining space for us all to gather at the table together for meals created by our incredible chefs Rosalie, Angie and Michele.
Space for 18 women.
Shared accommodations.
Cost:
Cost is based on accommodations on a first come basis. Available options as follows:
4 Great Blue Heron ($1111) king bed shared bedroom with private bath
1 Osprey ($777) queen size bed shared
4 Great Owl ($777) twin bunk bed upper bunk shared room
1 Loon ($777) twin bunk bed lower bunk (private room)
3 Swan ($888) double bed lower bunk (shared room)
Ticket price includes shared accommodations along with breakfasts, lunches, healthy snacks, and a celebration dinner on Sunday night.
Accommodations:
Our lakefront home for the weekend: https://t.vrbo.io/RzTPfQnqlzb
Everyone shares a bed/room
Bunk bed (single top, single bottom)
King & Queen beds shared
📝 Roommate preferences can be expressed in notes on Eventbrite
Tentative activities throughout our weekend:
Drumming, kayaking, henna, art, painting, evening ritual & sharing circles, daily circle connection and conversations, cuddle puddles, foot rubs, fires, hot tub & pool, kayak & canoe, hiking, flower mandala creations, morning meditation and movement, dance, breathwork, body painting, and more!
Tentative Schedule:
Friday, October 6:
Check-in begins at 2pm
Snacks & lite late lunch served 2-5pm
⭕️ Opening circle from 5:30pm to 7:00pm
Sunset blessing outside around fire 6:30-7:00pm
Potluck dinner from 7:00pm to 8:00pm
🍿PJ Party circle 8:30-9:00pm then free flow: Playful, pajama pillow fight with popcorn, magazines, painting toenails, makeup, 80s & 90s dance party, and music and talking about first times in a playful circle
Saturday, October 7:
Morning movement at sunrise 7-8:00am
Breakfast 8:30-9:30
⭕️ Morning Circle Gathering 9:30-12:30
Lunch 1:00-2:00
Group afternoon activities (optional) 2-5pm
Boat ride to & from dinner to waterside resturant 5:00 departure
Dinner out at waterfront resturant 5:30-8:00pm
🌹Red Ritual & Feminine Archetype Circle 8:30-10:30: Roses, Ritual & Celebration: Dress in red and adorn each other with henna, bless with anointing, and dive into our feminine mystery with stories of feminine archetypes and wisdom. Free flow evening after 10:30pm continuation of celebration with dj music, dancing, fire.
Sunday, October 8:
Morning movement at sunrise 7-8:00am
Breakfast 8:30-9:30
⭕️ Morning Circle Gathering 10:00am-1:00pm
Lunch 1:30-2:30
Group afternoon activities (optional) 3-6pm
Sunset Gathering 6:30-7:00
Dinner 7:00-8:00
🪷Wellness of Women Circle 8:30-11:00: A Circle of beauty loving led by Lara, followed by a free flow evening of touch, massage, foot soaks, scented oils & sensation
Monday, October 9 (Holiday, Indigenous Peoples Day):
Morning movement at sunrise 7-8:00am
Breakfast 8:30-9:30
⭕️ Morning Circle Gathering 10:00am-1:00pm
Lunch 1:30-2:30
🪶 Afternoon Closing Circle & Land Blessing Ritual 3:30-4:30
Check out & Departure by 5pm
Note on meals:
📝 Please let us know of any allergies or dietary restrictions in the notes on your Eventbrite registration.
Each breakfast, lunch and dinner will have a small group dedicated to preparing & clean- up pre & post mealtimes with our chefs in the kitchen with teams assigned at check-in.
Pot-luck dinner Friday evening. Organization of entrees, sides and deserts will be done closer to event.
Optional Saturday evening dinner out via boat ride (boat ride included in price). Dinner & drinks out are dutch treat (pay for your own)
Within our lake home together this is an alcohol & cannabis, substance free event.
Questions:
Please contact Lara Blackin at ourtempleinthetrees@gmail.com or text 443-714-6168
Created by:
This event is created by Lara Blackin of Temple in the Trees and a group of women from our Women's Circle. To learn more about our Monthly Women's Circles please visit https://ourtempleinthetrees.com/events/categories/mens-womens-circles/
or join our Facebook community here:
https://www.facebook.com/groups/381776659115144/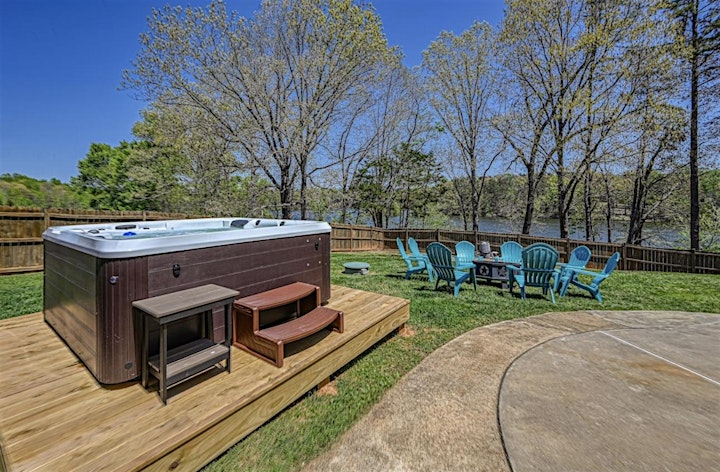 Hot tub under the stars anyone? …and the lake only a stones throw away.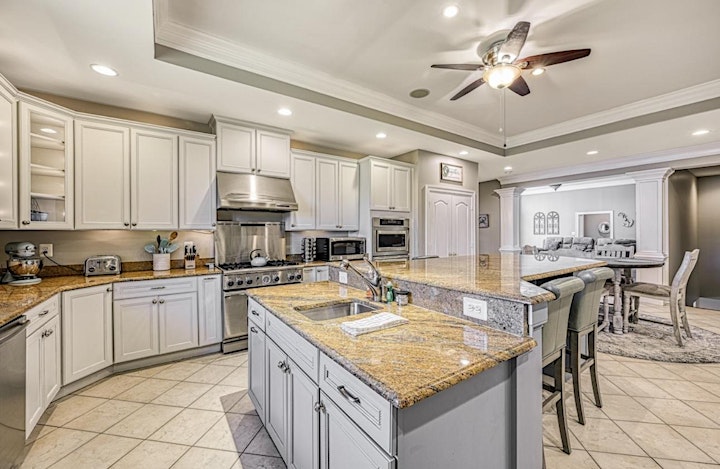 Our kitchen. All meals loving created and planned by our Kitchen Goddess Team under the vision of Rosalie Grazzini and her team of Angie Porter & Michele DeSimone.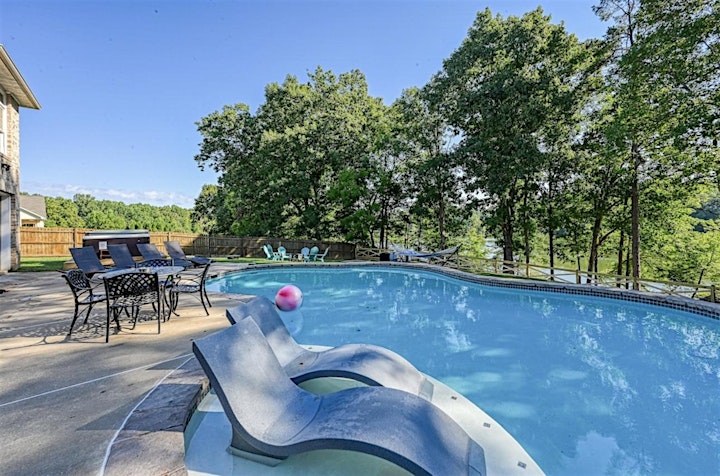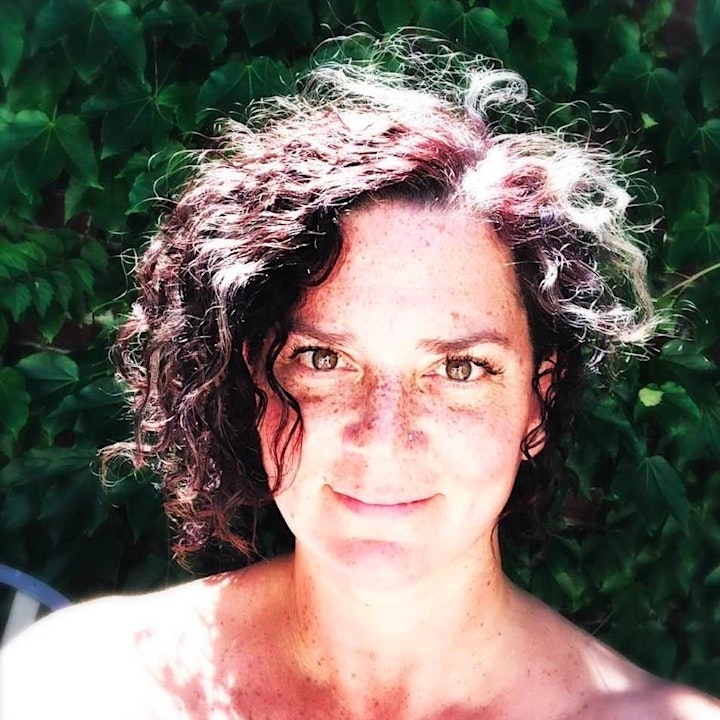 Hi, I'm Lara Blackin your guide & facilitator of our event. It is my pleasure to create exceptional experiences that hone our aliveness.
I am a Tantric Educator, Sacred Intimacy Practitioner and Artist specializing in therapeutic, sensual & energetic touch bringing aliveness to the art of living + loving. I challenge and midwife the curious on their journey toward mindfulness and connection with conscious communication tools, intimacy practices, tantric embodiment exercises and acclaimed artistry.
A 1000/hr e-ryt Professional Yoga Educator, 500/hr KRI Kundalini Teacher, Certified Pranassage Practitioner, Nationally ACRB Certified Reflexologist and Internationally certified ICNHA Mendi Henna Artist, Lara is a leader in the field of sacred embodiment with over 25 years of professional experience.
An herbal alchemist and ceramics artist, I call upon the elements of nature to create pleasure and harmony. Owner of Tendrils of Green Tantric Arts, I am a writer of poetic essays and create erotic art at tendrilsofgreen.com
As co-proprietor of Temple in the Trees, a sacred space for community tucked away in the forests of Northern Virginia, Lara facilitates tantric learning, facilitates monthly women's circle gatherings, movement classes, meditation, events and play to enable people to connect with others and express themselves in a safe, nonjudgmental environment.
Read more about me and our mission at Temple in the Trees, Leesburg Virginia at ourtempleinthetrees.com