Couples Tantric Sessions, Events and Retreats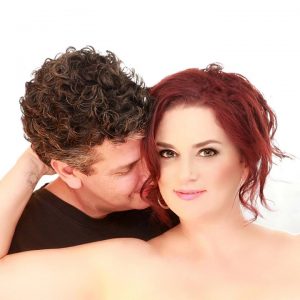 Tantra for Couples at Temple in the Trees, Leesburg, Virginia
Find deeper sacred intimacy with your partner(s) through presence, communication and intention.  At Temple in the Trees in Leesburg, Virginia close to Washington DC and Maryland, we offer private couple's embodiment sessions, in person group tantra classes, and deep dive retreats.
---
Private couple's embodiment sessions available with Lara and Michael

In the course of our tantric coaching, we get a lot of curiosity about touch, connection, pleasure and sex. For example:
How can I experience more pleasure for myself and in my relationship?
Does tantra teach us how to bring more love to our lovemaking?
How do I make space for touch, pleasure and sex in my busy life?
How do I bring more pleasure to my partner through touch?
And most importantly: How do I keep the spark alive in my relationship?
What if you could nurture your spark to ignite a white hot passion? What if you had the tools to touch and be touched to maximize pleasure? What if you and your beloved could spend expansive time with no responsibilities other than to kindle intimacy, connection and deep desire?
Private sessions are 3 hours and include a combination of coaching and hands on tantric embodied touch.  They are customized to fit the needs and desires of the couple with emphasis on deep presence, connection and pleasure.
Pricing for private sessions (before any discounts) for 2 on 2 sessions with both Michael and Lara:
$999 per 3 hour session or
$2700 for a three session journey. The three session journey includes a 60 minute intake call and engagement between sessions.
Email, text or call us to design a journey just for you.
Testimonial
"5,000 days ago Ryan & I made a vow to each other to love, to want the very best, strongest, versions of ourselves to blossom! We vowed to be truly ourselves. I don't even recognize the people we were then. This morning realizing what today was and looking to the year ahead, with twin girls coming this summer, moving to a house, jobs we both love and truly becoming free, I want to thank Lara Blackin and Michael Blackin for being our true friends and inspiration. We have grown more these last two years in our marriage and perspective from their guidance."-Kathleen Bridget